How Can I Create Content That Irresistibly Lures People in, Rivets their Attention, and Persuades Them to Act?
Use phenomenal copywriting.
That's how.
A great copywriter has spent years studying and implementing lots of different skills with the sole aim of enticing people, connecting with them, creating emotion, and making them want to take action.
My copywriting service is the cheapest copywriting service you'll find with the highest quality – and you'll be able to measure your results!
Did you know that pages that rank in the top 10 spots in Google's search results are, on average, more than 2,000 words long?
It takes quite a bit of skill to write long-form content that piques your visitors' curiosity and keeps them interested enough to read to the very end.
But you don't provide content just to inform and entertain, right? (at least you shouldn't be!).
Your content should get people to do something. A great copywriter:
Meets people where they are
Connects with them
Creates emotion
Impels them to take action –

whether that's making a purchase, subscribing to your newsletter, or any of a thousand other goals you might have in mind.
People today are bombarded with great content. There's a massive information overload happening. Your content needs to stand above the rest.
Creating that kind of content takes time. A LOT of time.
Here's the bottom line:
An incredibly awesome piece of content that is at least 1000 words long (and preferably 2000 or more) can take 6 or more hours to research, write, and edit properly. Most people don't have that kind of time to devote to creating irresistible content.
It takes years to perfect the art of copywriting. Copywriters study things like crafting effective headlines, creating emotional connections through words, persuasion techniques, marketing techniques, and so much more.And knowledge alone doesn't cut it. You can study thousands of books and take tons of courses, but until you have spent thousands of hours sitting down, writing content, and then measuring the results and improving your writing, you can't call yourself a great copywriter.
Paying someone to write great content for you can be expensive.Check out the prices you'll pay at Verblio – a popular content provider. A 1000-word article will set you back $99.95.
What You Get with My "Cheapest Copywriting Service"
You get a great article (with keyword research and SEO tactics included) written with your audience and goals in mind.
Unlimited revisions.
Help setting up analytics tracking so you can measure the results your content brings (if needed).
Data-source links included. Sources come from only highly-reputable, primary sources (and never from competitor websites!).
You get UNIQUE articles. So many people go look at what everyone else is saying, then they write an article spewing the same, boring points. Don't do that!! Your article will be unique, with a different perspective, different data, different ideas. Don't provide content that everyone has already seen elsewhere in 20 different formats. Provide something unique, new, in-depth, and interesting. I can help you do that.
My article prices are:
500-700 words: $25.00
701-999 words: $45.00
1000-1200 words: $65.00
1300-1500 words: $110.00
1501-2000 words: $175.00
2001-2500 words: $225.00
2501-3000 words: $275.00
There are no guarantees for whether your content will rank #1 (sorry – I don't control Google!).
However, I provide you with the best, most engaging, well-researched articles for any topic.
You can be confident that you'll be posting content that is the most likely to engage your readers, build your brand, create trust, create emotion, generate shares and backlinks, and get people to take the action you want them to take. It's the absolute best chance and strategy you will find anywhere to make sure you will reach your goals. And, it's backed with accurate keyword and market research.
This isn't your average copywriting service.
It's the best.
What About Refunds?
With my service, you pay upfront (sorry – I've been screwed before!).
If I invest lots of hours crafting a well-written, in-depth article, and I've spent hours doing the necessary SEO research that goes with it, I cannot offer you a refund.
What I will do, however, is work with you until you're completely satisfied.
Just tell me what you like or what you don't like, and I'll revise it. There are no limits to the number of revisions.
However, there is a time frame. You need to let me know about any changes you want made within 2 weeks. I can't keep going back and revising articles that I wrote 2 or 3 years ago. Sorry.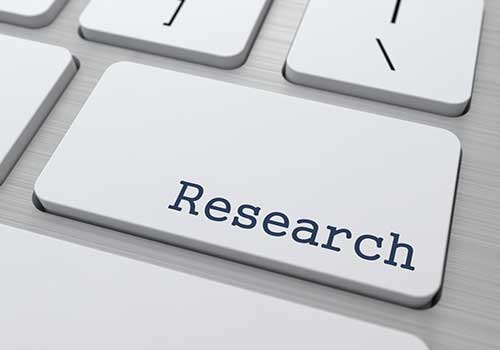 How Does the Copywriting Service Work?
Contact me using the form below, and I will review your website, your goals, and what kind of content you need, as well as your current and past results.
I'll get in touch with you, clearly define your goals and expectations, and present you with a list of possible headlines. You'll also get keyword and SEO research so you can choose a piece of content that not only aligns with your goals, but that will also give you the highest chance of bringing the most free traffic.
If you want to proceed, you'll send payment via PayPal or via snail mail, and I'll start working on it right away. At that point, you are my one and only priority.
You'll receive your article along with an SEO analysis and projections within 7 days.
You are then free to request as many revisions as you want for the next two weeks.
Why Should I Hire You?
You're free to hire anyone, of course. But here are some of the things I've done:
I'm a college graduate and a native English speaker.
I've written two books which you can read here. The first one (Mommy, Don't!) was written many years ago, however, and my skills have certainly improved a lot since then.
I've been a paid copywriter and have written hundreds of articles for a multitude of websites over the past 6 years. However, 99% of those articles are published under the website owner's name, not mine.
You can read some of my articles at smartenings.com, Real Anxiety Help, Abyssinian Guinea Pig Tips, and Better Believe It. These are older articles, as well, so again, skills have gotten better since then.
Take a look at my Writing Samples page.
I've invested thousands of dollars as well as probably tens of thousands of hours into resources that teach copywriting, persuasion, marketing, general writing, SEO, and more. But more importantly than that, I've implemented and practiced that knowledge. So, in essence, I have plenty of experience.
You also get…
Help setting up analytics tracking so all your results can be tracked and tweaked (if needed).
The ultimate goal of this copywriting service is to make sure you do not waste your money and time working on something that, in the end, will not allow you to reach your goals.
What You Can Expect
Your content will be delivered to you within 7 days.
After the research has been completed and the content has been written, I cannot issue refunds.
What Else Should I Know?
My main goal is to make everything I offer as affordable for everyone as possible.
The fact is, pretty much anyone can sit down and whip out a piece of content to publish online in an hour or two.
But do you know what?