Which Keywords Should I Target to Easily Rank on the First Page of Google and Get the Most Free Traffic to my Website?
People often think, "If I build a great-looking website and fill it with great content, people will come! I'll be rolling in the dough in no time".
I hate to break it to you, but it simply doesn't work like that. At all.
You can bring tens of thousands of targeted visitors to your website for free each month if you target the right keywords. To do that, you need a detailed keyword research report.
There are a lot of factors to consider, and it is very time-consuming to do all the necessary research. But it's absolutely crucial to write content based on what people are actually searching for. You need a plan!
Most SEO professionals focus on bringing as many visitors to your site as possible. So, they compile research based on search volume, keyword comeptitiveness, and traffic potential.
That is not the best strategy.
Your website should be bringing you customers and making you money. What good does bringing in 80,000 visitors a month do for you if those visitors only come to read, but they're not buying anything from you or taking action or clicking affiliate links – either now or in the future?
If you want to earn income from your website, your focus should be on bringing in visitors who are willing to buy what you're pitching. That's why a solid keyword research strategy involves more than just looking up the search volume, competitiveness, and traffic potential of various keywords.
Furthermore, most SEO people use paid keyword-research companies to get their data from, but these services rely solely on Google's Keyword Planner data. And that data is rather vague, and it's only updated once a year! So the basic data that they're compiling their lists from isn't very accurate in the first place.
Here's the bottom line:
You need to provide content that people are searching for, but you need to focus on topics that bring people who are interested in buying what you're offering. So you need to dig deeper than just the basic KW data that even SEO "experts" focus on.
You need data that is current and accurate, which means not using some of those popular keyword databases that simply rely on Google's Keyword Planner data, like SEMRush, etc.
You need more data than just search volume, keyword competitiveness, and traffic potential to form a viable content-marketing strategy. Much more, actually.
What You Get with my Keyword Research Package
Your keyword research report is a detailed, comprehensive report that's absolutely essential if you want to bring in thousands of targeted visitors every month for years on end – for free.
With the right strategy, you will rank on the first page of Google's search results pages and bring thousands of free, targeted visitors to your website every month.
Whether you already have an existing website or are creating a new one, this is one factor you can't afford not to have.
There are no guarantees for whether your content will rank #1 (sorry – I don't control Google!). However, I provide you with the best, most comprehensive data in all areas that need to be considered so that you can be confident that you're making a well-informed decision that is backed by reliable data. It's the absolute best chance and strategy you will find anywhere to make sure you will succeed.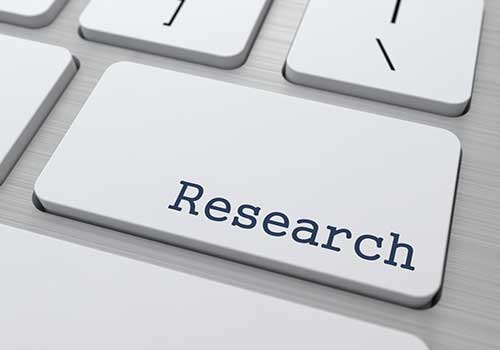 What, Exactly, Will You Get with the In-Depth Keyword Research Report?
I will review your website, your goals, and your current and past results to develop a list of at least 104 keywords you should (and can easily) target to bring in plenty of targeted visitors for free.
Why 104?
That will provide you with enough article/product/tool ideas to post 2 targeted pieces of content a week for an entire year.
There's more…
You also get…
A personalized how-to strategy for your content-marketing efforts detailing the best practices you should follow. (for example, how to write captivating headlines, how to write an opening that draws people in and makes them want to keep reading, how to make your content visually appealing so your bounce rate stays low, guidelines on how many words you should be including in each content piece for the highest chance of ranking #1, and more.
3 months of support and personalized assistance to answer any questions you may have.
If you need someone to write your content, I do that, too.
Help setting up analytics tracking so all your results can be tracked and tweaked (if needed).
The ultimate goal of this report is to make sure you do not waste tons of money and time working on something that, in the end, will not allow you to reach your goals.
Your niche report costs $225.00 payable through Paypal. It will be delivered to you within 7 days.
After the research has been completed and the report has been delivered, I cannot issue refunds.
Why so much?
My main goal is to make everything I offer as affordable for everyone as possible.
However, a comprehensive keyword research report like this one includes a minimum of 50 hours of research. In addition, I pay a LOT of money to subscribe to the very best databases and research companies so that the information I provide is much more accurate, current, and in-depth than anyone else's.