I HIGHLY recommend Xpressions Web Design to anyone looking for a new or updated website, logo design, brochures, you name it! Michele has helped me immensely. Her knowledge & professionalism is at the highest level, and for someone to give me that kind of a comfort level with my business is HUGE. You will find Xpressions Web Design extremely affordable and hands-on!I'm so happy I found her!!!!!
Michele designed the current website that I am using for my business, and I cannot say enough about the time and effort that she put into the site, as well as her design skills. Michele is a true professional who takes time to fully understand what the customer is looking for in their new online space. She has 14 years of experience designing websites, and it shows! I highly recommend Michele's work, and I have seen my business greatly benefit because of the work that Michele put in, and her expertise. - Jim Humphries (President of M3K Hospitality)
One of the most intelligent women I have ever had the pleasure of working with.
Wish I had her working on my website right now.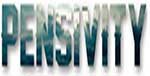 Michele made my website, and it is to DIE for. She made everything exactly how I wanted it and for such a relatively low price. Her work is truly amazing. Take my word and hire her!
Michele does a great job. I recommend her to anybody that needs a website done.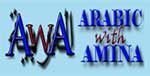 Michele is a great web designer. She really knows her stuff! She works quickly, and she does whatever I ask her to do. She's very affordable, too, especially compared to the other designers I contacted. I really like the website she made for me.