I am Michele.

I create awesome, feature-rich websites
for one low price.
If you're looking for help to create a website, you've probably browsed online or contacted a few people. Isn't it ridiculous? People want to charge you $1500 (and often, way more than that) for a website!
Then you read the fine print and it says, "Includes up to 3 (or 5 pages), graphics extra, logo design extra, SEO optimization extra, keyword research - HA! Most don't even offer that - and that's crucial to getting free traffic from Google!
Here's my promise to you: You won't find any of that nonsense here.
Get a great website at one low price that won't cost you an arm and a leg, and get WAY more services than anyone else is offering. Right here. Right now.
Find Out More
Design
Custom design according to what you want, or you can let me choose – it's up to you. You provide input every step of the way.
---
Graphics
I'm a pro with Photoshop and Illustrator. Need graphics made? No problem! It's included.
---
SEO
Search engine ranking is crucial to getting visitors and traffic. Don't just hire a designer. Get an SEO pro. Yep – it's included.
---
Marketing
It makes no sense to build a great website – but then no visitors come. You won't have that problem with me. You get a full marketing plan every time.
Portfolio.
Here's a few of the sites I've created. Take a peek.
See more
---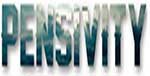 Michele made my website, and it is to DIE for. She made everything exactly how I wanted it and for such a relatively low price. Her work is truly amazing. Take my word and hire her!
Michele designed the current website that I am using for my business, and I cannot say enough about the time and effort that she put into the site, as well as her design skills. Michele is a true professional who takes time to fully understand what the customer is looking for in their new online space. She has 14 years of experience designing websites, and it shows! I highly recommend Michele's work, and I have seen my business greatly benefit because of the work that Michele put in, and her expertise. - Jim Humphries (President of M3K Hospitality)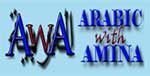 Michele is a great web designer. She really knows her stuff! She works quickly, and she does whatever I ask her to do. She's very affordable, too, especially compared to the other designers I contacted. I really like the website she made for me.
Free Tips to Make Your Business Website Profitable
Sign up below to get the FREE eBook: