In 2016, U.S.-based eCommerce stores generated $436 billion in sales, and that number is expected to grow to $632 billion in the next three years.
If you don't have an eCommerce site, now is the time to start one.
If you do have one, it's time to reassess and re-consider whether your current platform is the best choice for you to quickly and effectively reach your goals.
More than 29% of the websites online today use the WordPress content management system (CMS), and when you consider eCommerce stores, 41% use WooCommerce. WooCommerce is the most popular eCommerce platform. It is 8 times more popular than the Shopify and Magento, which are tied for the second-most-popular eCommerce platforms.
What makes WordPress and WooCommerce excellent choices for your eCommerce store?  Let's take a look:
Security
No website is 100% safe from hackers. Approximately 30,000 websites get hacked every single day, including WordPress sites.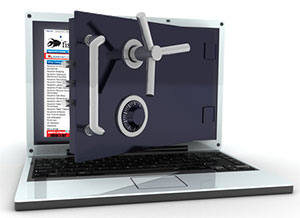 WordPress is constantly being updated with the latest security features, however, which is an incredible asset on the security front.
The website security company, Sucuri, says that when WordPress websites do get hacked, it's not because of WordPress, but because the websites were not properly maintained and updated regularly.
WordPress and WooCommerce offer phenomenal security as long as you regularly maintain, monitor, and update your website.
This is critical because even one hack or data breach can ruin your business's reputation, destroy your credibility, and potentially cost you millions of dollars.
Building your eCommerce store with WordPress and WooCommerce provides peace of mind, which is priceless. It is one of the safest ways to meet your customer's needs, protect their sensitive data, and ensure your website and store remain secure for years to come.
Easy to Use – and Free
WordPress and WooCommerce are one of the easiest platforms to set up use without having to learn how to code. You can install the WordPress CMS and the WooCommerce plugin in minutes.
WooCommerce has an incredibly easy-to-use setup wizard to configure your store's settings, and once you complete the wizard, you can be selling products in less than a half hour.
While other platforms like Shopify and Magento are costly, WordPress and WooCommerce are free. Of course, this helps every business's bottom line, but it's even more important for eCommerce retailers who are just starting out.
With cost no longer a factor, it means you can get started right away with your own eCommerce store, regardless of your current financial situation.
You can enhance your WooCommerce store with both free and paid plugins, but the choice is yours. Most add-ons for other platforms are much costlier.
For example, I can put a countdown timer on my WooCommerce store for free with a plugin, but to do so with an add-on on one of the other popular platforms, I must pay $9.99/month. Those fees add up!
You Are in Control
Hosting your own eCommerce store on your own website offers you a chance to be in control, which is crucial if you want to retain control of your costs, goals, and customers.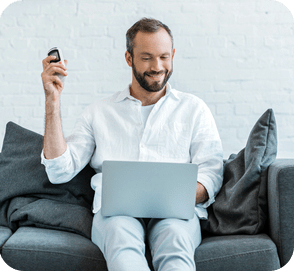 If you host your store on an external platform like Shopify, you control some aspects of your store, but not many.
What if you spent months building and stocking your eCommerce store, and tomorrow, they change the rules? Maybe they decide to double their monthly fees or ban you because someone online made an untrue claim about you.
In an instant, either your revenue has disappeared entirely, or your bottom line just shifted dramatically.
It is always better to retain control over your customers, your products, your design, and your revenue than to play in someone else's field where you must always abide by their (arbitrary) rules. WordPress and WooCommerce offer you more control than you can find on other platforms.
Easy Global Payments
The beauty of eCommerce is that you can just as easily sell your product to a housewife in Bhutan as you can to a college student living in your city. However, not all payment processors can be used in every country.
Paypal is a very popular way to accept payments, but there are at least 28 countries where Paypal is not an option. If you opted to only offer payment via Paypal, you would lose out on millions of potential customers.
WooCommerce integrates easily with 95 different payment gateways, so offering a way to pay that the whole world can use is not only possible, but simple.
Stripe is very popular for accepting payments, and it even allows your customers to pay using Apple Pay and BitCoin. If they opt to use Apple Pay, your customers can buy your products with a simple thumbprint.
Once they place an order using Stripe, they can save their payment data so that when they order again, they can do using their saved information. This makes buying from you easy and quick, which means more sales for you.
Sell a Variety of Products
With WooCommerce, you aren't limited to selling physical products. You can sell subscriptions, downloadable digital products, external affiliate products, and even services. Your product offerings can be as extensive as your imagination allows.
Setting up a digital download for sale is as easy and simple as offering a physical product, too. You don't have to read a 60-page manual to figure out how to quickly and easily stock your eCommerce store with WooCommerce because its intuitive design makes adding any kind of product a breeze.
If you should need advice, there are thousands of free, self-help tutorials available online or in print and video formats to quickly answer any question you might have. WooCommerce also offers a comprehensive, online manual for those who still prefer to read official documentation.
eCommerce is here to stay, and more and more consumers are opting to purchase items online rather than travel to a brick-and-mortar store.
Choose WordPress and WooCommerce to start your own eCommerce store today. They offer security, flexibility, cost-effectiveness, and a myriad of tools to make sure that your store is unique and available to everyone around the world 24 hours a day, 7 days a week. What are you waiting for?